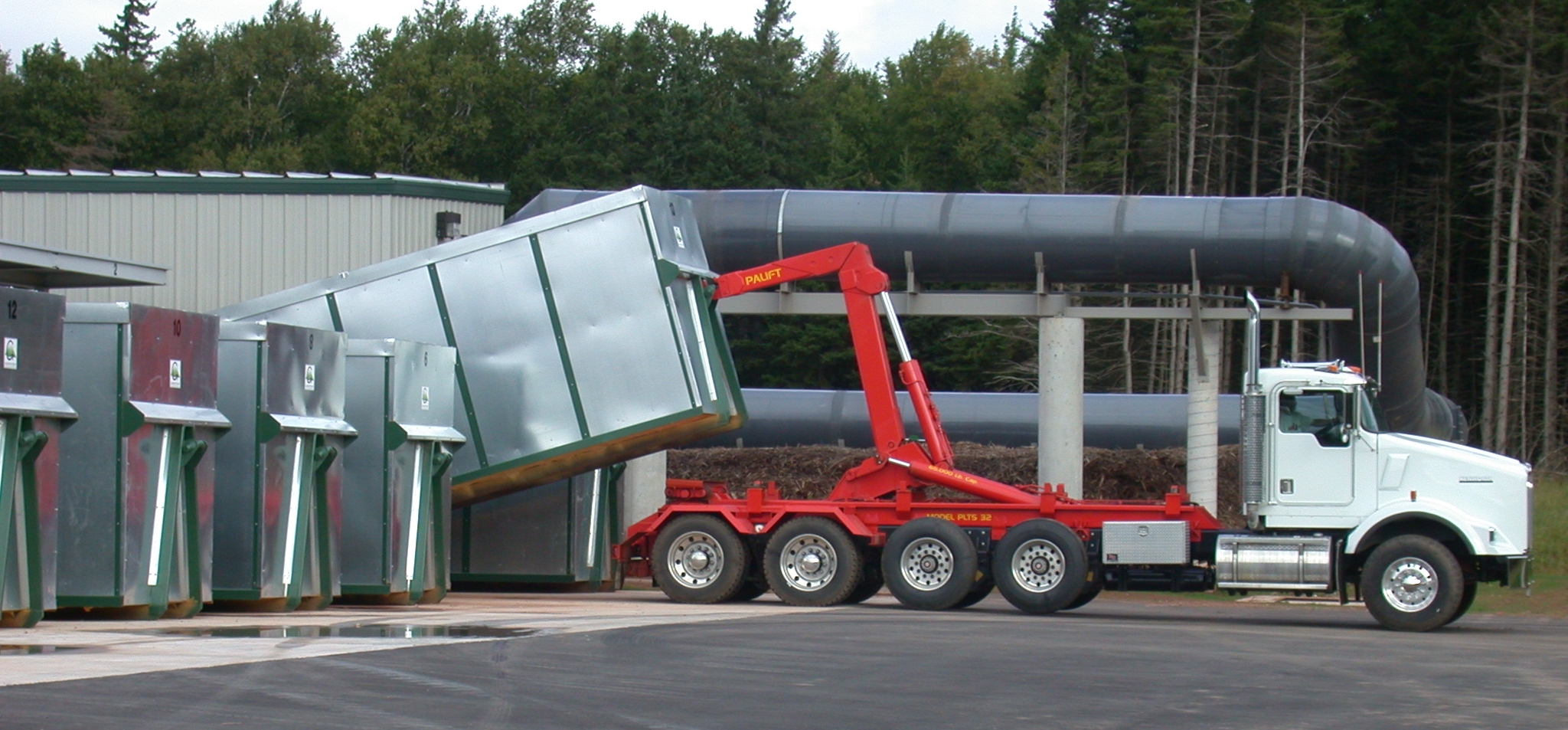 An important aspect of composting is proper blending of various feedstock to achieve the desired carbon to nitrogen ratio (C:N) and moisture content. This is accomplished by batching a blend of feedstock materials into a vertical mixer and adding leachate and/or water for moisture adjustment. The blend of feedstock is loaded into the containers by means of an automated loadout conveying system.
The containers are sealed and transported to the outdoor container pads for composting. To promote rapid composting the environment inside the containers is carefully maintained by the compost aeration and control system. The containers are connected to the aeration system and aeration for each container can be individually controlled based on the residence time and the temperature. The stainless steel floor of the containers is perforated to promote even distribution of the air flow through the compost.
Periodic aeration has proven to yield the best results, with more frequent aeration early in the cycle to initiate biodegradation and reduced frequency as the temperature increases. Temperature of the compost is measured by probes inserted into the containers. Material is held in the containers for approximately 10 days which is sufficient time to complete the initial phase of composting.